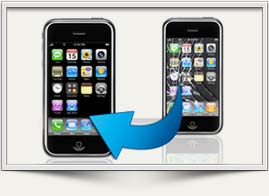 iFIX iPRODUCTS LLC an iCracked Company replaces broken screens, LCDs, batteries and all other parts, as well as repairs water damage, for all iPhone, iPod Touch, and iPad models. All of our repair services are backed by a 100% customer satisfaction guarantee and a full, 99-year warranty(against defects).
We offer pick up and delivery service for only $15.00 or you can schedule a drop off in Wayne or Dover, NJ.
iFIX iPRODUCTS LLC also works with small businesses or large corporations. If you have sales representatives or employees using iPhones, or iPads call us to discuss setting up an account.
Repair Services
Repair Parts
Repair Services
Repair Parts
Repair Services
Repair Parts
Contact US

973.513.9849

ifixiproducts@optimum.net

Follow us

Watch the Videos

It is a long established fact that a reader

Newsletter Subscription